Go to topbar.pencs.com.au and log in using the username and password provided by Pen CS. Then click on the clinic you are installing Topbar for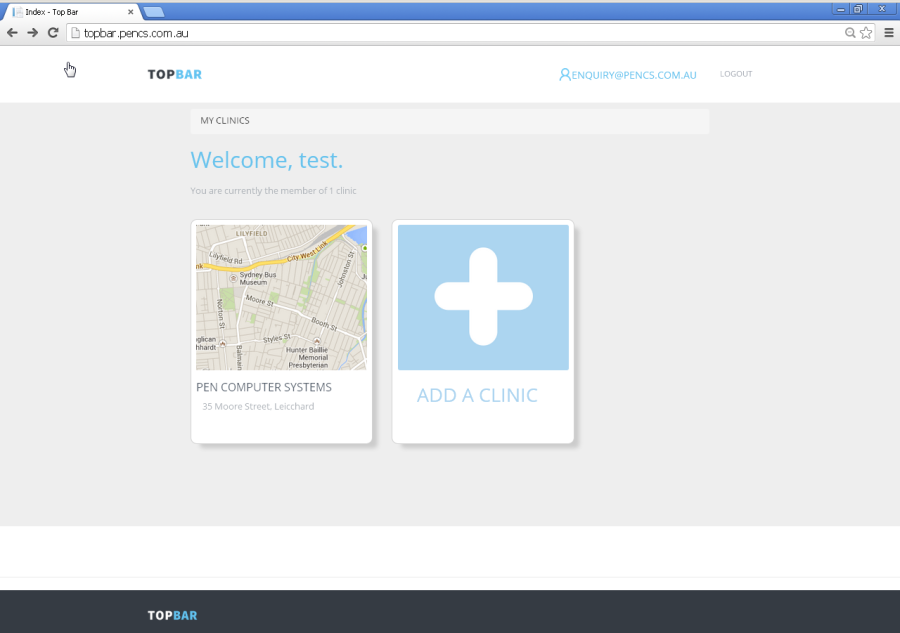 Click on the 'Download Clinic Server' link – File download will be triggered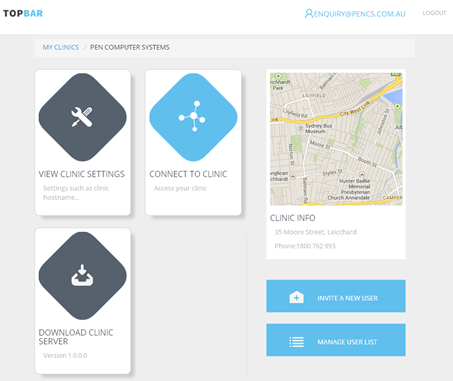 Run the downloaded installer – 'ClinicServiceSetupx.x.x.x.exe'
This will do a pre-requisite check and show if all requisites are met. Please note that the download test takes a little time, during this time you will not be able to continue with the installation. Even if the pre-requisite check is not 100% passed you can still install. If unsure please contact PEN CS support to confirm.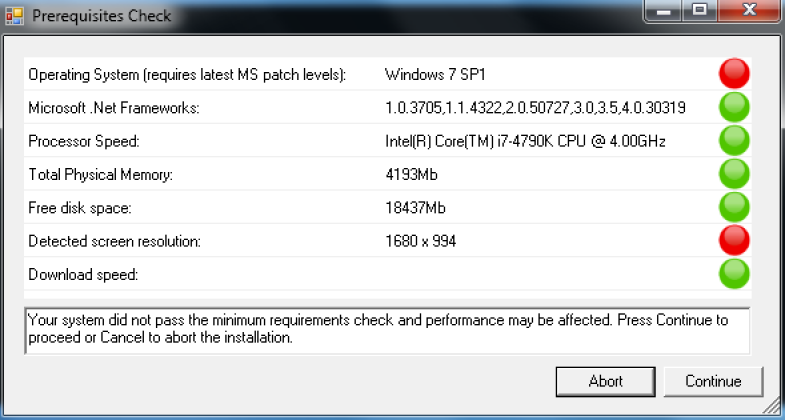 The installer may prompt you to install .net 4.0 full profile – the prompt will come up and once you click on 'OK' your browser will open the Microsoft website for the .net 4 full profile installer. Otherwise proceed to step 7.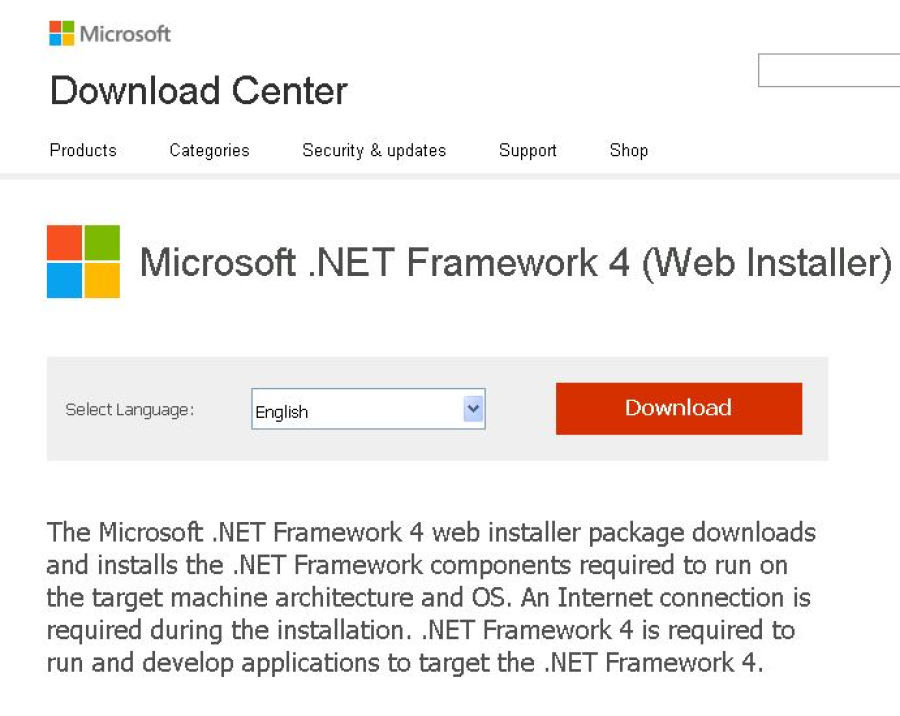 Follow the prompts to install .net 4 – this will take up to 15 minutes depending on internet and computer speed
If you had to install .net 4.0 Full Profile as described in steps 4 and 5 you will have to start the installer again from where you have downloaded it in the first steps. If .net 4.0 was already installed, please see step 7
The installer will prompt you to install SQL Server 2008 R2 – click on Yes to continue. It will only prompt to install a new SQL server instance for Topbar if it was not installed in the past.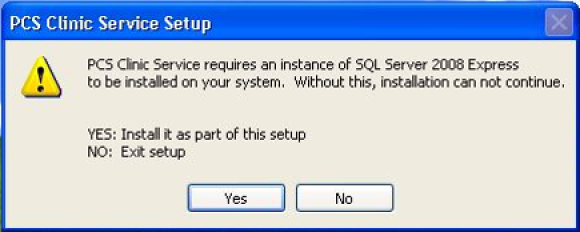 By default basic install option is selected – if you select basic the installation will be done in silent, non-interactive mode with default settings. In this manual we show the advanced mode where you can adjust settings.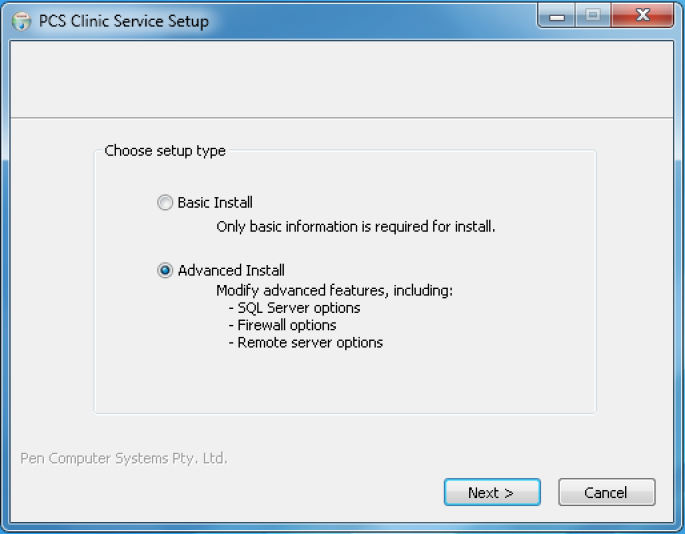 Enter your Topbar username and password and leave the "Clinic Search" field blank as this is used for non-standard installations only.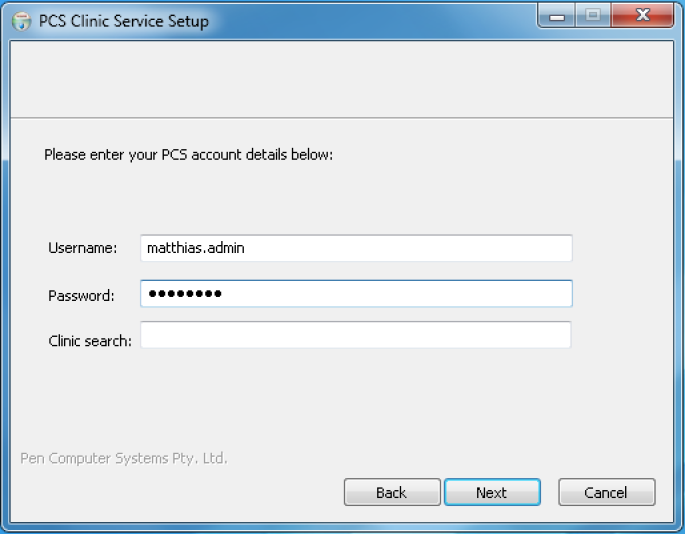 Select the clinic you are installing to and the clinical and billing system used – leave the installation folder and clinic service port default settings unless otherwise advised by Pen CS. Click on 'Next' to continue the installation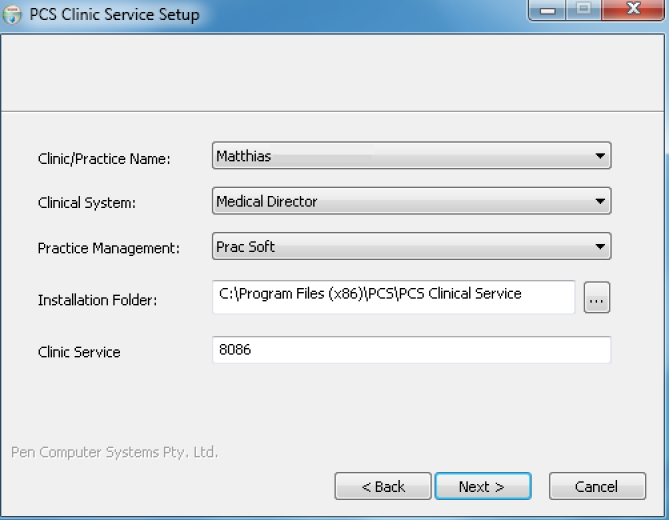 Please choose your clinical database – for installation at a clinic for normal use this should be the live database of your clinical system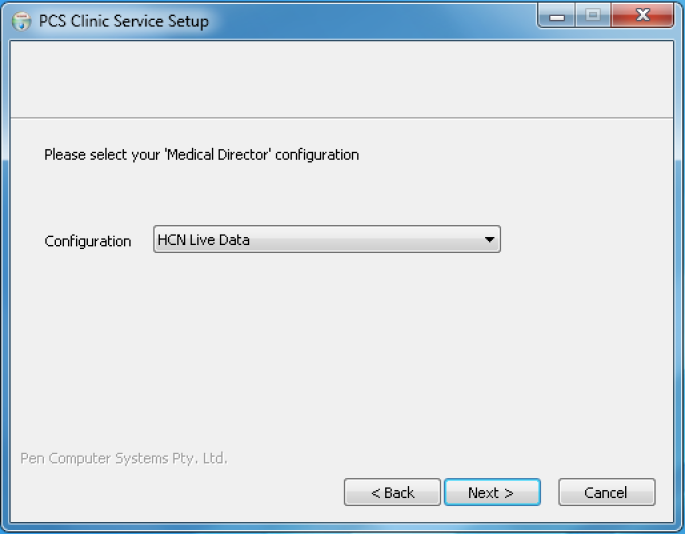 In most cases leave the default for your SQL Server account on 'Network Service', then click on 'Next' to continue. If server is used as "domain controller" you will have to switch to "Local System" (https://msdn.microsoft.com/en-us/library/ms143506(v=sql.105).aspx#DC_Support)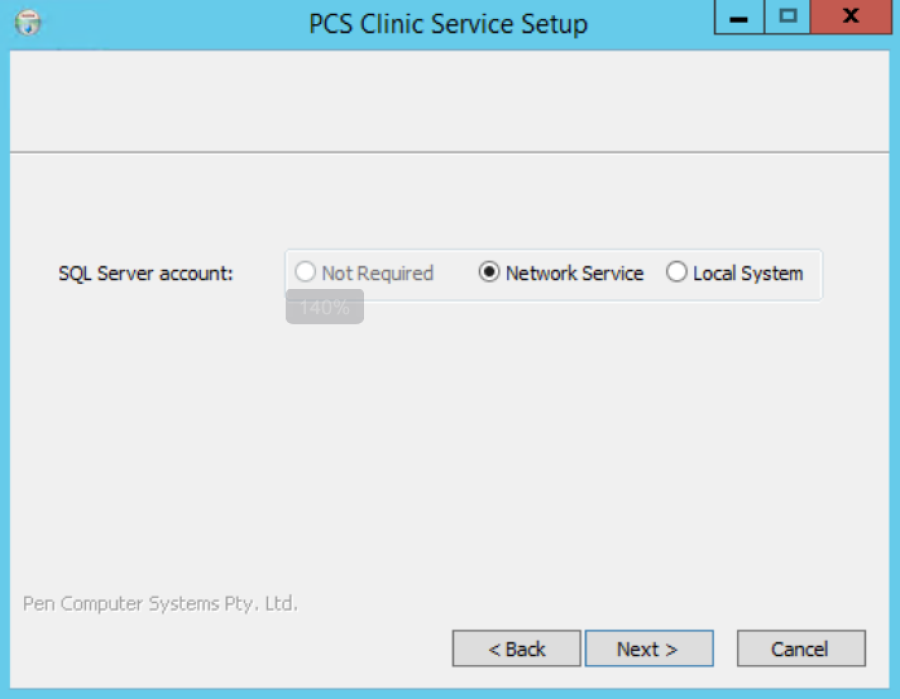 We recommend to install the Topbar server on the same machine as your SQL server, but if this is not possible then the next screen provides an option to change the location of your clinical database. Please enter the remote machine name or IP address ONLY if your clinical database is on a different machine from the one you are installing Topbar!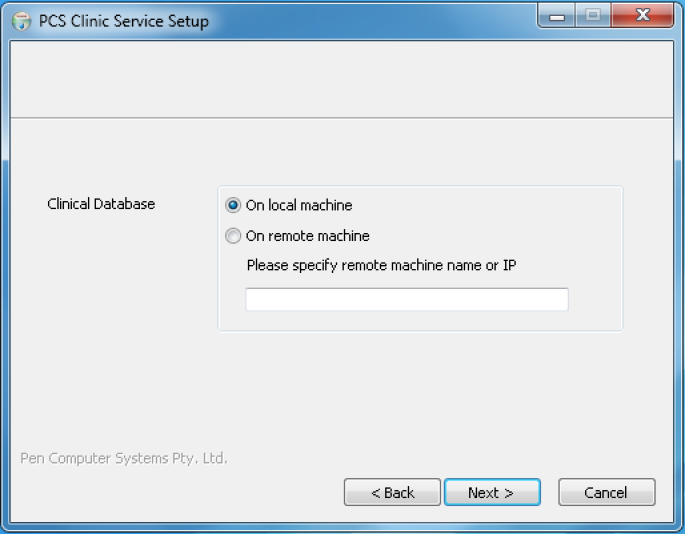 You can choose the correct network adapter if you have more than one active adapter (that includes virtual adapters too). If only one network is present the default setting should be used.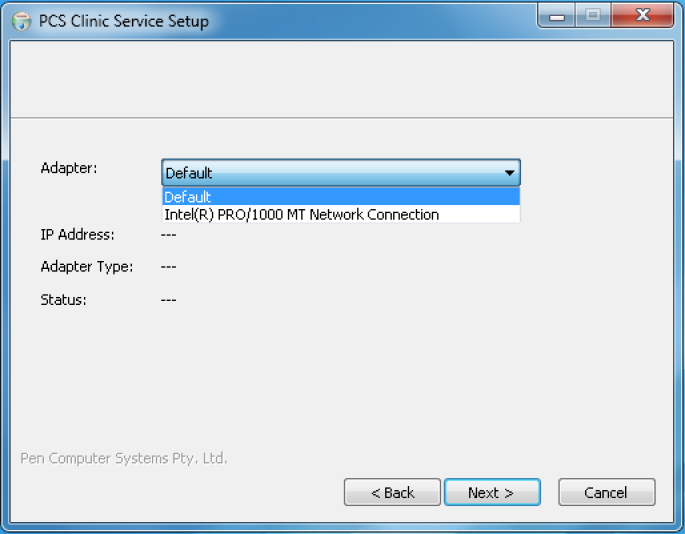 The next screen shows all details entered and allows you to go back to change the configuration if needed. If all information is entered correctly, click on 'Install' to start the installation.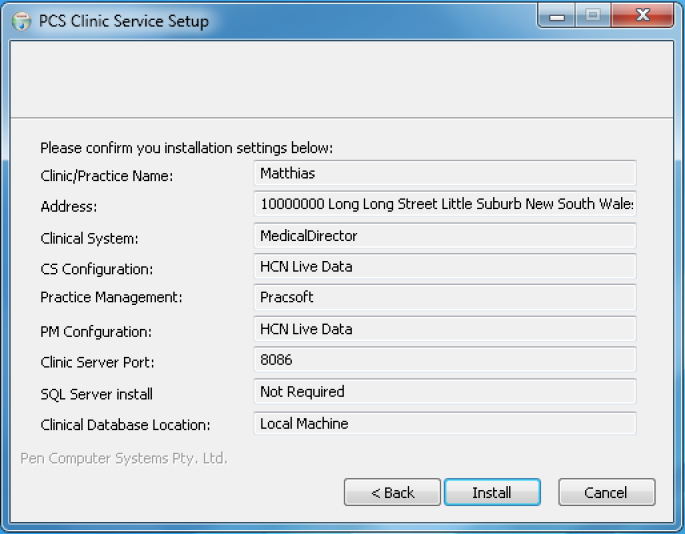 The installation will run several components, all is done automatically and will take approximately 15-20 minutes depending on machine and internet performance. Different progress bars for the individual components will show the status of the installation.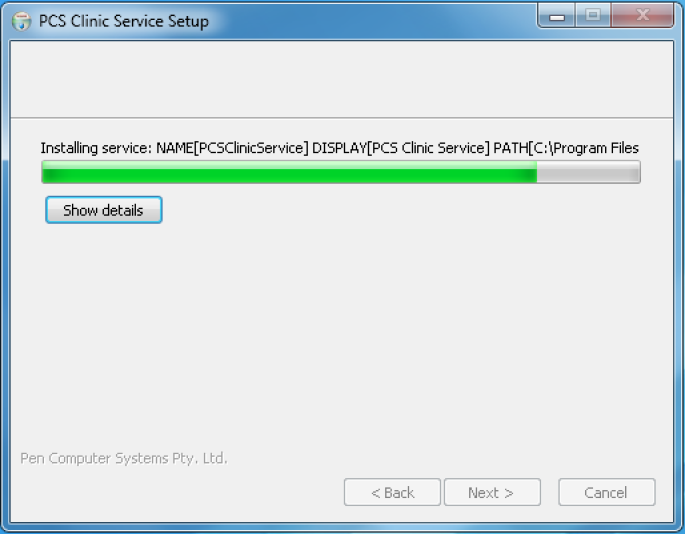 At the end of the installation the installer will prompt for linking Topbar to our Clinical Audit Tool (CAT). This requires a port on Topbar SQL server instance to be opened to allow the two programs to communicate. Please allow this port to open for future functionality.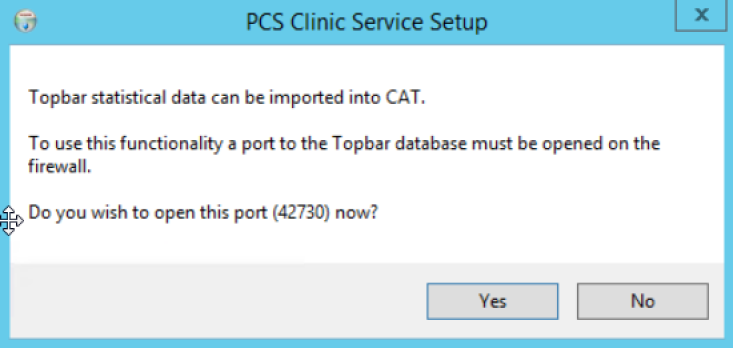 The installation is complete.