The Topbar service might have to be restarted if you are experiencing problems. Restarting the service on your server might require IT support to assist. If you have access to your server you can follow the steps below to restart the Topbar service without having to restart your server. Your clinical system will not be affected by restarting the Topbar service!
STEP 1: Go to Services Window of yourTopbar Server computer - in most cases this is your server running your clinical software as well.
How to identify the computer installed Topbar Server: if you can find PCS Clinic Monitoring Services and PCS Clinic Service
Type services.msc in Windows Search and Press Enter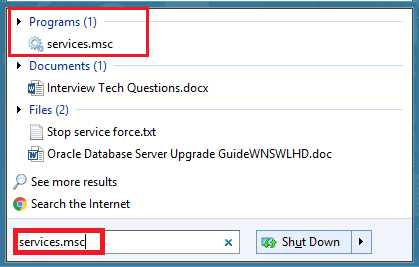 Or Go to Control Panel/Administrative Tools/Services

STEP 2: Restart PCS Clinic Service.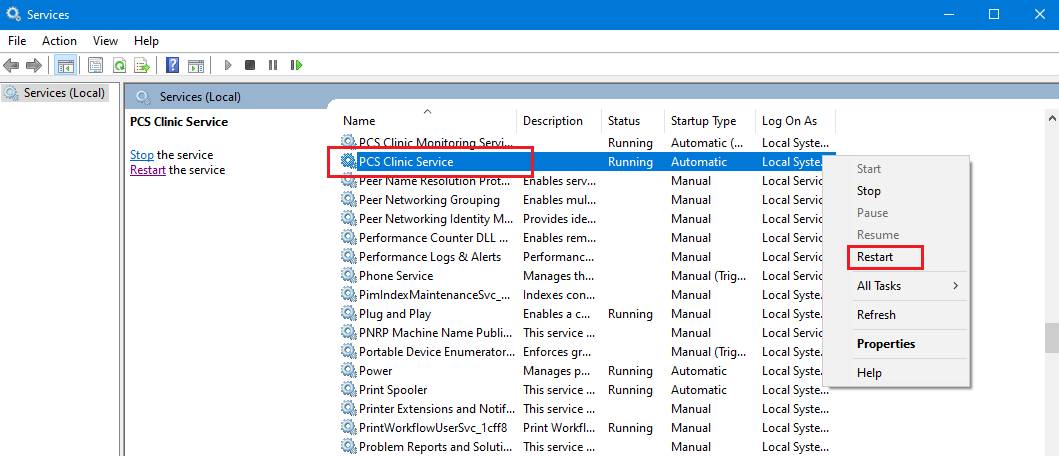 STEP 3: Verify with Topbar Desktop App
Restart the Topbar Desktop App