Please note:  The process described here relates to flagging a patient in TopBar/CAT4.  To formally enrol patients into the Health Care Home Program,  with the Department of Human Services  practices need to enrol patients using the Health Professional Online Services (HPOS) system and follow any other steps necessary to complete the enrolment.

This guide will show you how to use Topbar to flag patients who have been registered into the Health Care Home trial. The HCH app is available for MD3, BP and Zedmed in Topbar.
De-identified data from this process will be sent to Health Policy Analysis (HPA) for the purpose of evaluating the trial. Your practice will have signed an agreement with your PHN for this functionality to be available.
You can also watch our HCH Topbar Video
Please refer to the following QRGs:
Please note that you will have to decide whether to use Topbar or CAT4 to flag enrolled patients before commencing using the tools. If you are using a compatible clinical system we recommend Topbar, as this will give the clinician at the point of care an easy way to flag enrolled patients with a couple of mouse clicks. CAT4 will still provide management and reporting options, as it will be able to extract the relevant information from Topbar.

The Topbar HCH App

Once you are registered for HCH you will have access to a new App. This will allow to flag patients as registered into Health Care Homes.

Click on the App to see the enrolment options
Click the Accept button for the appropriate Tier
Note: The appropriate Tier will be determined by the risk stratification and assessment processes implemented independently of this app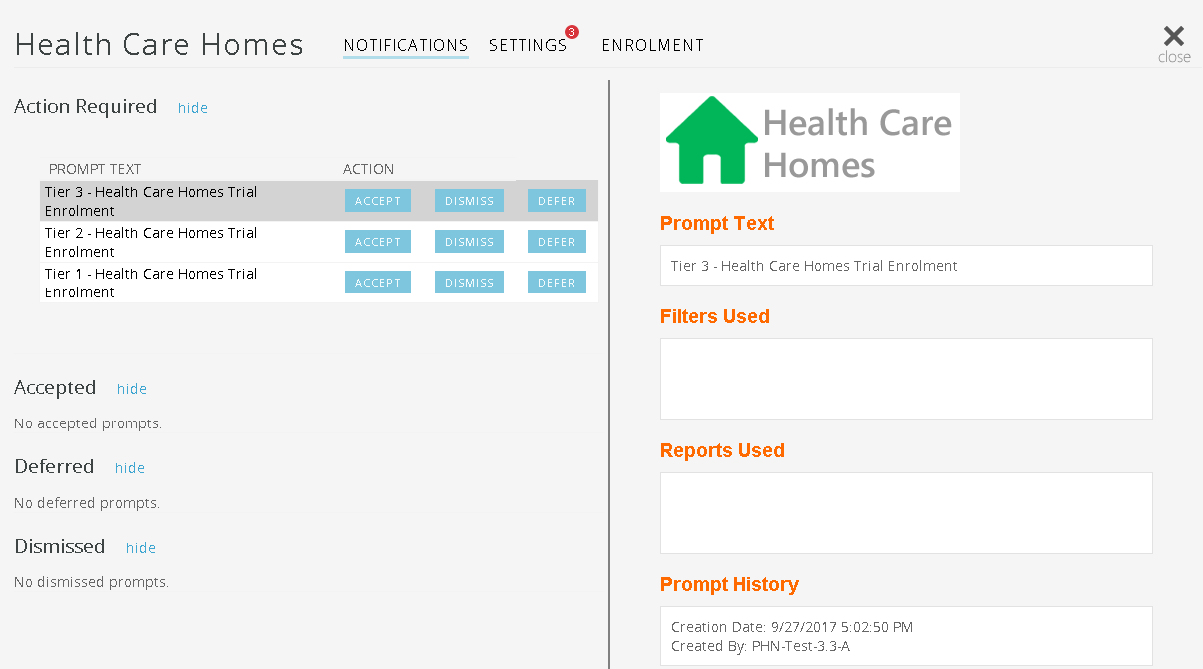 To remove patients that have been flagged as enrolled you can simply click on the "unaccept" link in the Topbar app when the patient to be removed is open: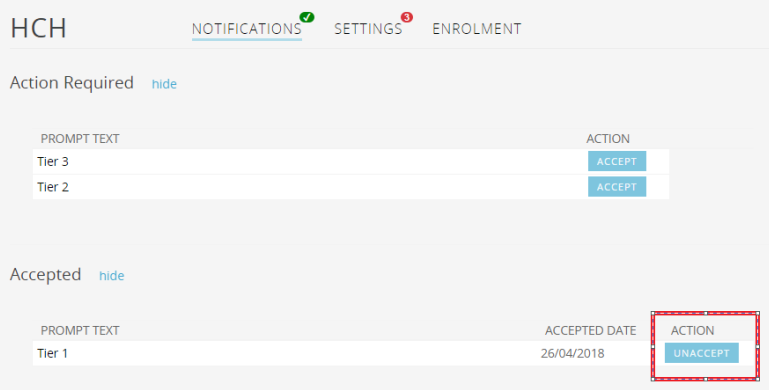 The App will now display with green tick to show the patient is flagged as enrolled.  This notification will be available to GPs during patient consult.

The Enrolment tab of the App can be clicked to view the full list of all patients flagged as enrolled.


What if the App is not visible in Topbar?
Updates to Topbar are pushed out to the practice overnight so you should see the App from the 1st October 2017 if you have signed on as trial practice.
In the event that the App is not visible, you can restart the Topbar service as follows:
Click the
icon at the right-hand side of Topbar
Click Settings
Click the 'Support and Diagnostics' tab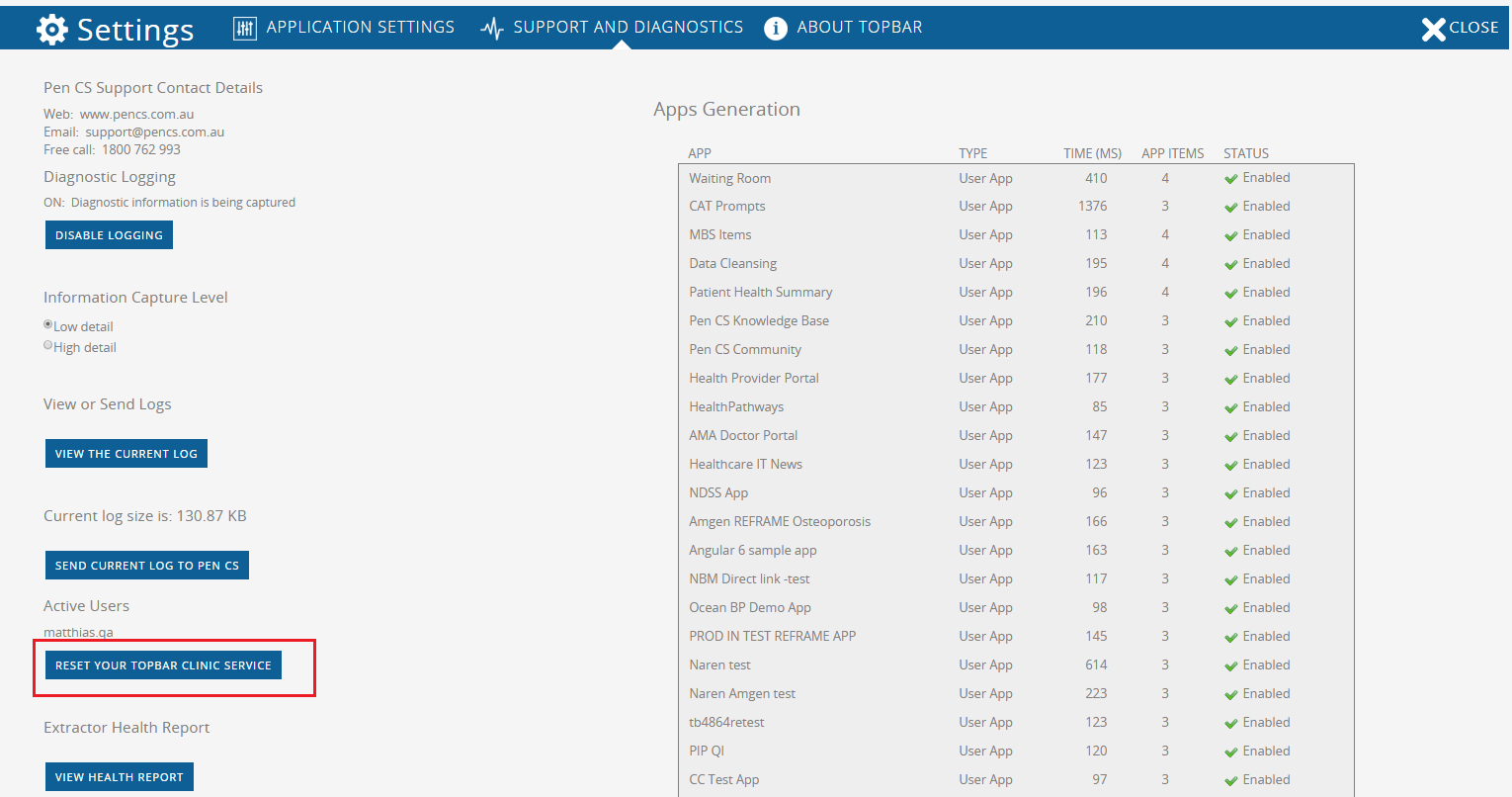 Your screen might go pink briefly while Topbar restarts (this is normal)

Once Topbar has restarted it will reinitialise and the Apps will reappear



For further support please contact the Pen CS Help Desk on 1800 762 993.