Practices can be grouped to enable comparisons between similar practices or to provide geographical or otherwise relevant groupings. For example participation in particular projects can be used as grouping criteria. All practices that are part of an ongoing quality improvement program could be added to a group and can thus be easily compared to the overall data or to other grouped practices not participating in the program. After configuring at least two practices you can add groups by clicking on the Practice Groupings tab in the Practices screen.


Figure 8: Practice Groupings Setup
 
After giving the group a name and ID you will have to select a colour - this helps to identify different groups in the reports. Click on OK to save your group. The next step is to add practices to the new group; all practices will be displayed in the list and you can choose practices by clicking the box next to their name/ID.

Figure 9: Adding Practices to a Group
 
This will create your new group with the colour selected:


Figure 10: Practice Group
 
To leave this screen and return to the standard PAT CAT interface click on


Looking at any numerical report (accessed via the 'View Report' button) in PAT CAT now shows a different view as the grouped practices are displayed in the colour chosen and with their own aggregated results. Each individual clinic is still shown to allow individual reporting within the group and in the overall reporting. In the example below the 'Smoking' report is displayed.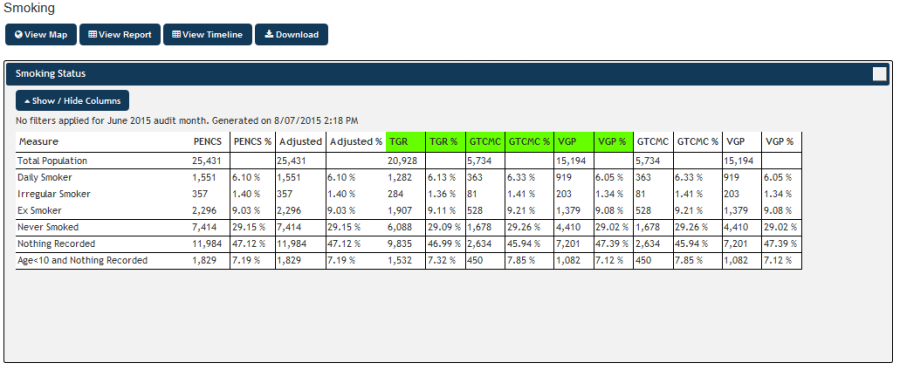 Figure 11: Practice Group Smoking Report Example
 
Practice groupings are visible to the organisation users as well as to practice users – so the groupings can be used to benchmark similar practices.