...
Export link
| | |
| --- | --- |
| ExportSchemeId | -C0A801720154C263F49CDDE007B12C50 |
Recipe Name:

Female patients who have not had a cervical screening test

Rationale:

Australia has established a new cervical screening process based on recommendations by Australia's independent Medical Services Advisory Committee (MSAC). This new test regime has commenced on the 1/12/2017.

The new Cervical Screening Test has replaced the existing Pap test. MSAC recommended that the new screening test will be conducted every five years for people aged 25 to 74 years.

MSAC also advised that

an HPV test with partial genotyping should be undertaken every five years

cervical screening should commence at 25 years of age

people should have an exit test between 70 and 74 years of age

people with symptoms (including pain or bleeding) can have a cervical test at any age

For full information on the new test please check here: http://www.health.gov.au/internet/screening/publishing.nsf/Content/healthcare-providers

Target:

a)       Meet the criteria for under screened or never screened

Criteria for under screened: Women aged 30 to 74 years who are two or more years overdue for screening (i.e. last Pap smear was taken four or more years ago or last Cervical Screening Test was taken seven or more years ago).

 

Criteria for never screened: Women aged 30 to 74 years who have no Pap smear or Cervical Screening Test result.

 AND

b)      Have visited the practice in the past twelve months

CAT Starting Point:

CAT Open - Daily View loaded

Population Extract Loaded and Extract Pane "Hidden"

Optional: filter Pane open and under the 'General' tab 'Active Patients' (3x <2 years) selected (this step can be omitted if you want to search for all patients).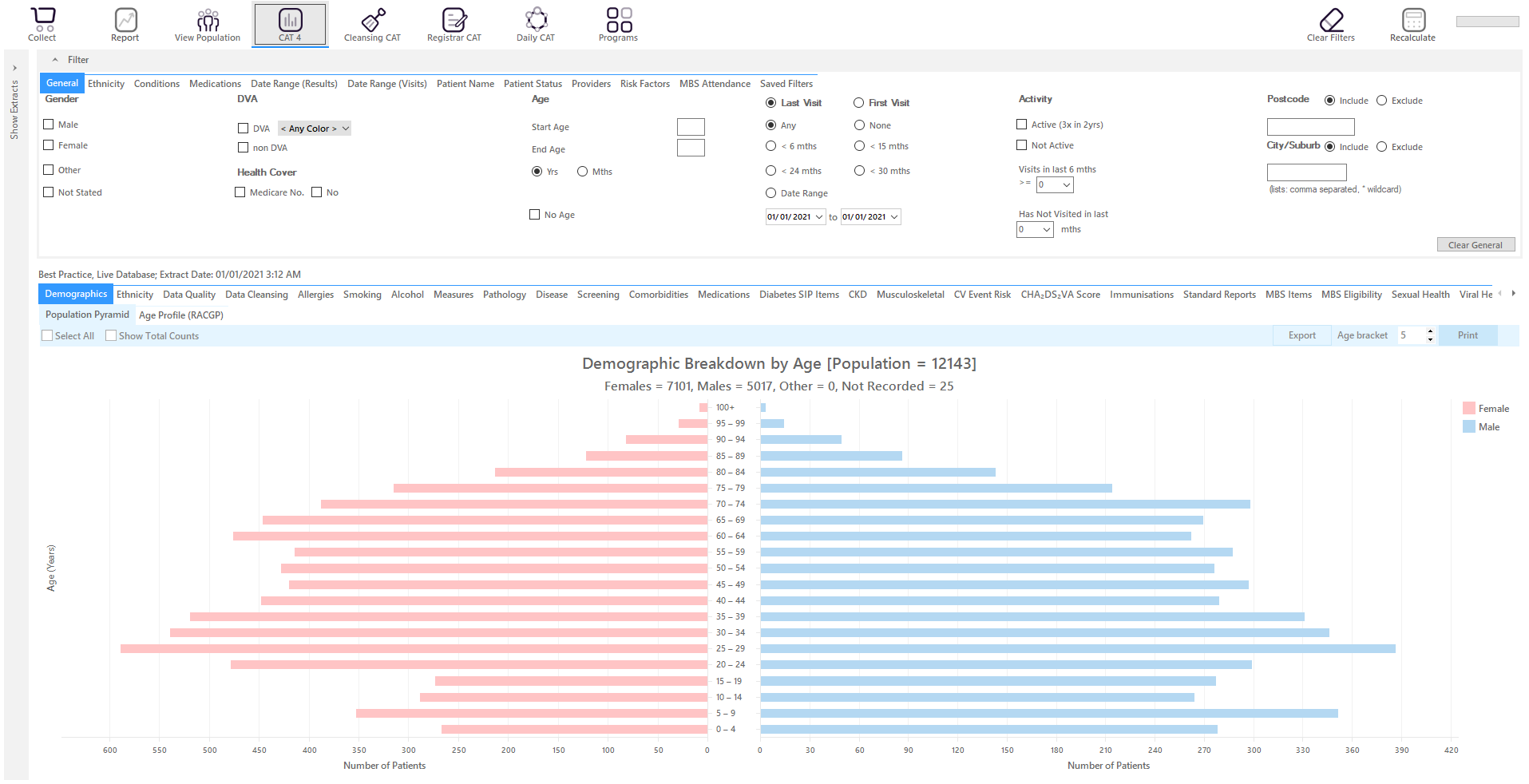 RECIPE Steps Filters:
You don't have to filter for gender, as the report will do that for you
...
 To see the results date scroll to the last column - the dates of each result will be listed. CAT4 doesn't provide a report matching the 4 years for Pap smears and 7 years for HPV required for this report, so you will have find the HPV results manually by sorting the second last column. HPV result will be listed first when sorted along with the date of the test.
Pap smears older than 4 years can be found on the "Pap Smear/Pap Smear Done Date" report tab. Select the "4-5 yrs" and ">5yrs" parts of the graph and click on "Export"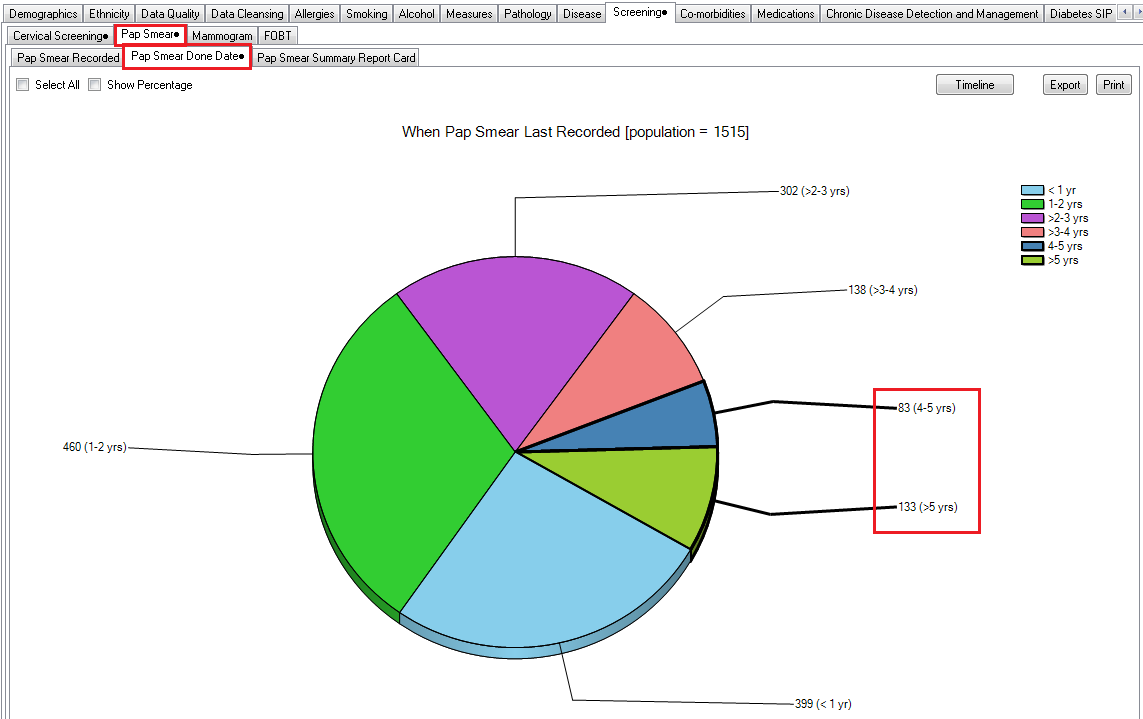 Image Removed
Excerpt Include
CR:

Identify all active stroke/TIA patients for referral to peer support programs

CR:

Identify all active stroke/TIA patients for referral to peer support programs
nopanel
true
...