Recipe Name:

Identify all patients eligible for an annual 75+ Health Assessment

Rationale:

The purpose of this health assessment is to help identify any risk factors exhibited by an elderly patient that may require further health management. In addition to assessing a person's health status, a health assessment is used to identify a broad range of factors that influence a person's physical, psychological and social functioning.

Target:

All patients aged 75 years and over in the practice

CAT Starting Point:

CAT Open - CAT4 view (all reports) loaded
Population Extract Loaded and Extract Pane "Hidden"

Filter Pane open and under the 'General' tab 'Active Patients' (3x <2 years) selected (this step can be
 omitted if you want to search for all patients).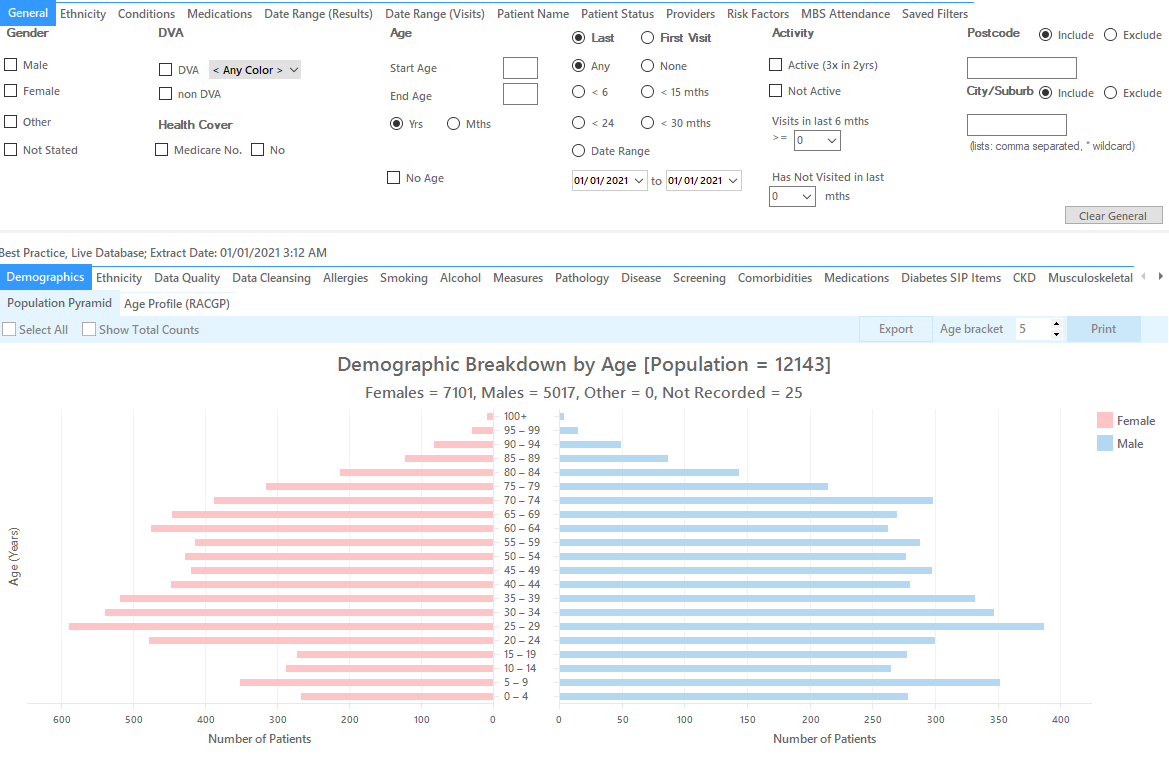 Recipe Steps Reports
Hide Filters
Select the "MBS Eligibility" tab
Select the "Health Assessment Eligibility" tab
Select the column titled "HC 75+ not claimed last 12 mths", and click the Export button in the top right hand corner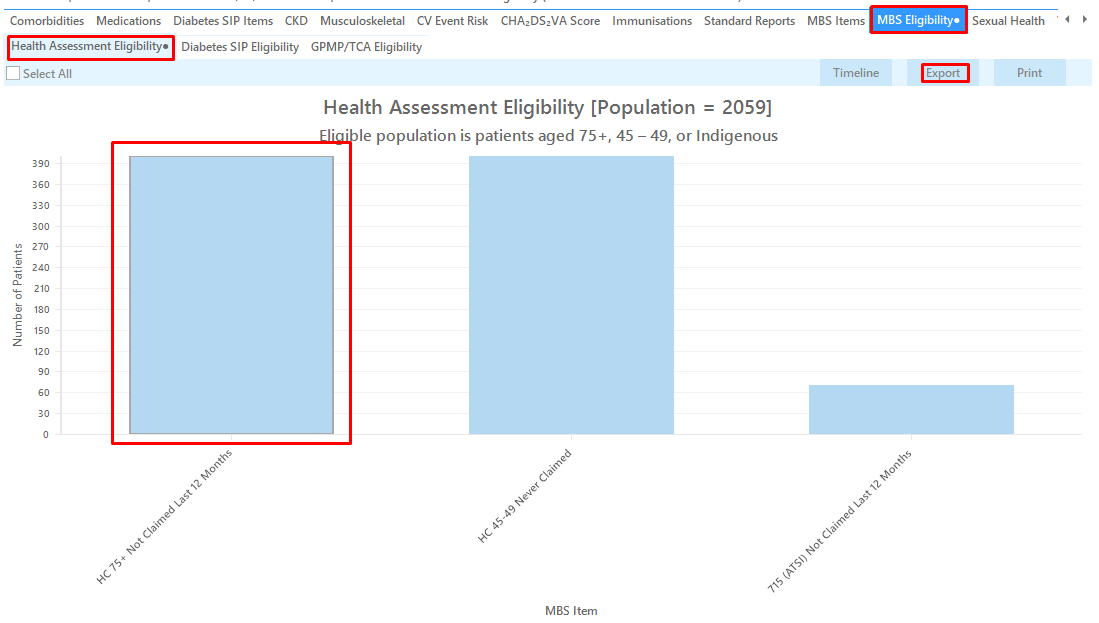 This report will show all patients aged 75 years and over who haven't had a 75+ Health Assessment billed in the past 12 months.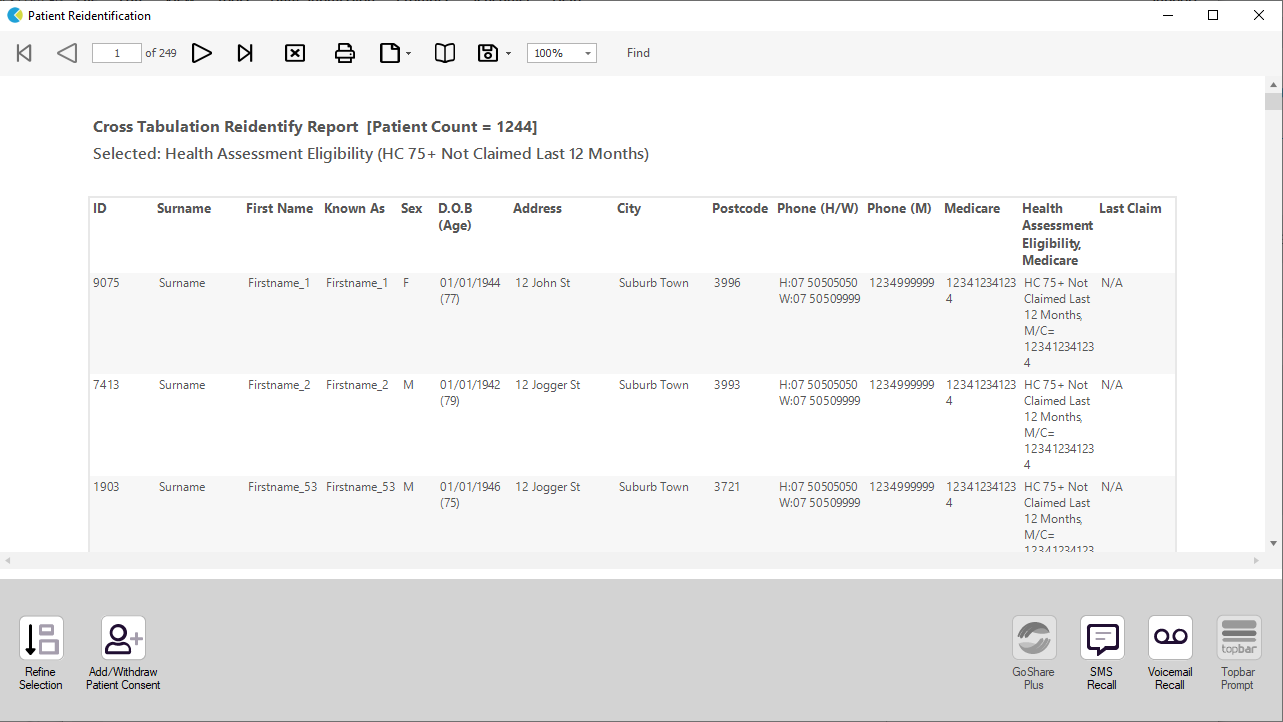 To Export Patient List to Microsoft Excel:
1.  Click on the "Export Icon" 

at the top of the Patient Reidentification window.
2.  Click on "Excel"
3.   Choose a file name and a location to save to (eg. Create a folder C:/ClinicalAudit/CAT Patient FollowUp)
4.  Click "Save"
The steps above will produce a list of patients with contact details in MS Excel which can then be used to:
1.   Go back through the individual patient records in the GP Clinical Desktop System (CDS) and update known records
2.  Phone patients to update their record
3.  Produce a mail merge to recall patients for follow up