Only organisations who are registered as participants in the PAT CAT network will receive invitations to a channel. Only the owner/creator of a channel can send an invite to a channel. Invites will be shown in the invite list. An organisation can send a join request to the owner/creator of that public channel. Once the join request is accepted by the owner the channel will become available.
To invite an organisation to your channel, click on the '+ Invite' button: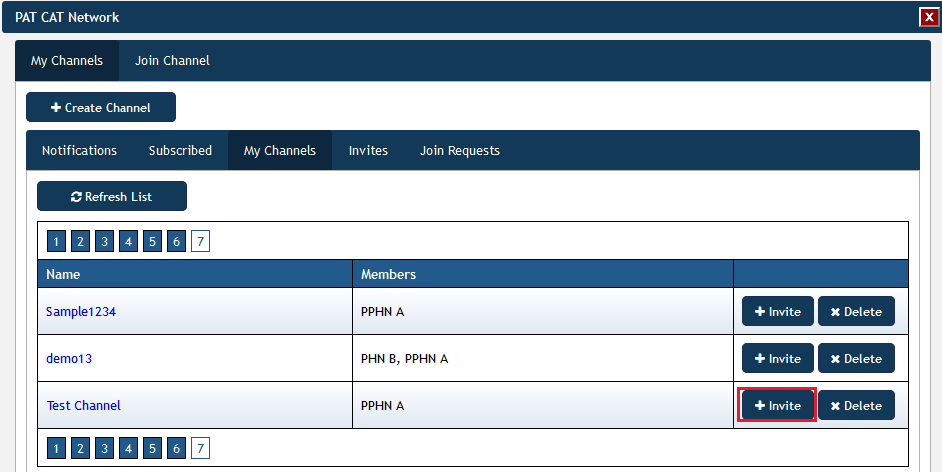 This will display another window showing a list of organisations that have registered for sharing data through the PAT CAT Network. Select those organisations you want to share your channel with and then click on '+ Invite PHN'.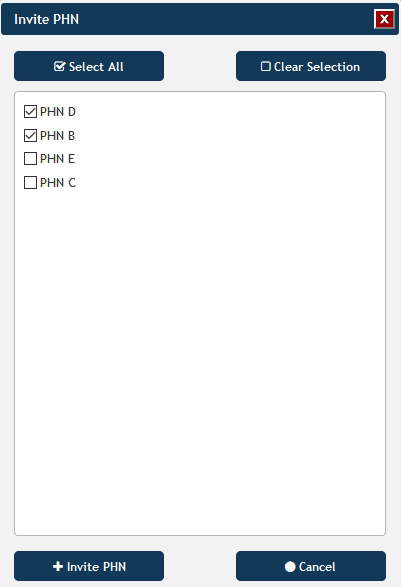 All of your invites will be displayed on the 'Invites' tab, with each organisation listed separately. This will allow you to cancel individual invites if required.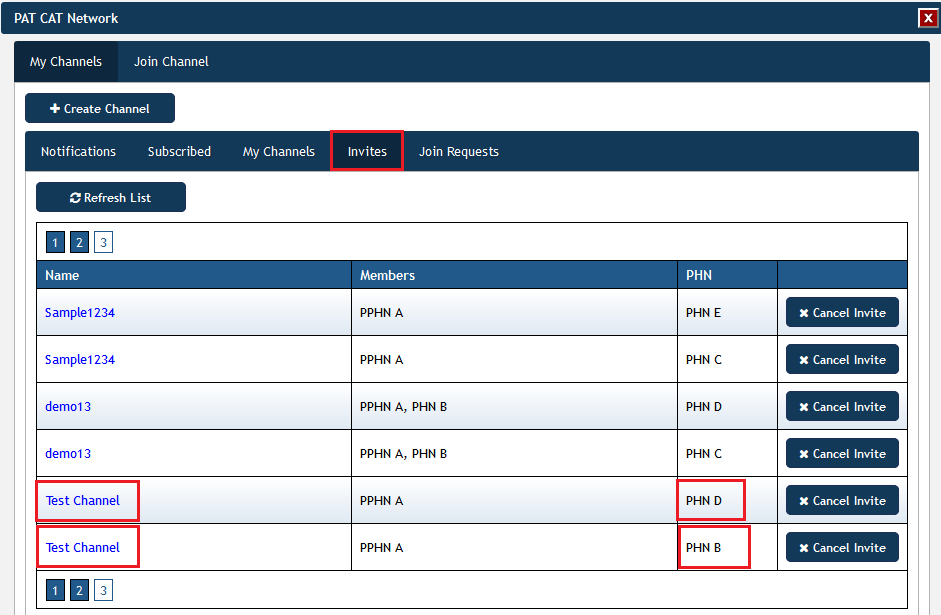 The organisations invited will see your invite under the Notifications tab. This is the view when logged in as PHN B: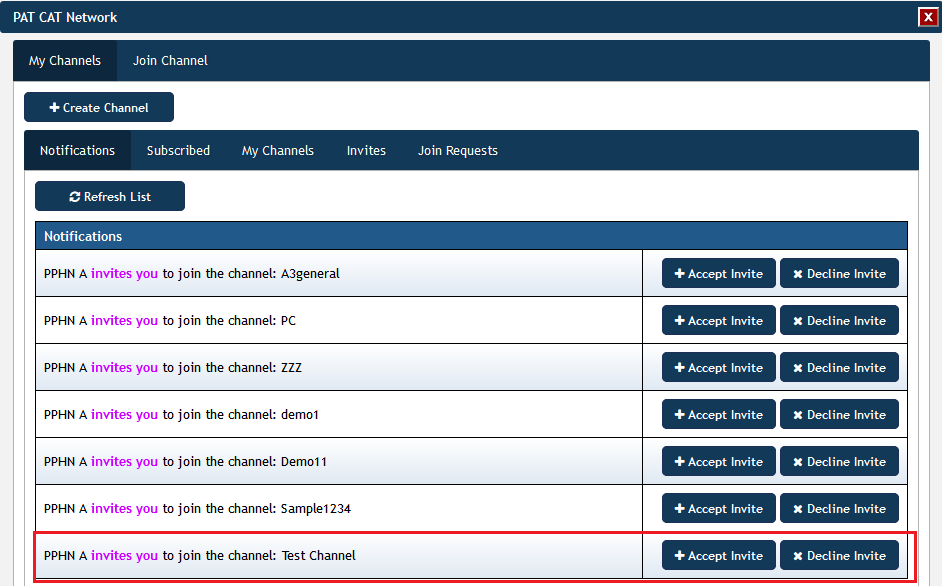 Invitations can be accepted or declined. When accepted, the details of the channel are displayed and you can choose if you want to see (and share) all of the graphs or only some of them.
Remember that accepting an invite to a channel will give you access to the graphs in the channel AND will share your data across the same graphs!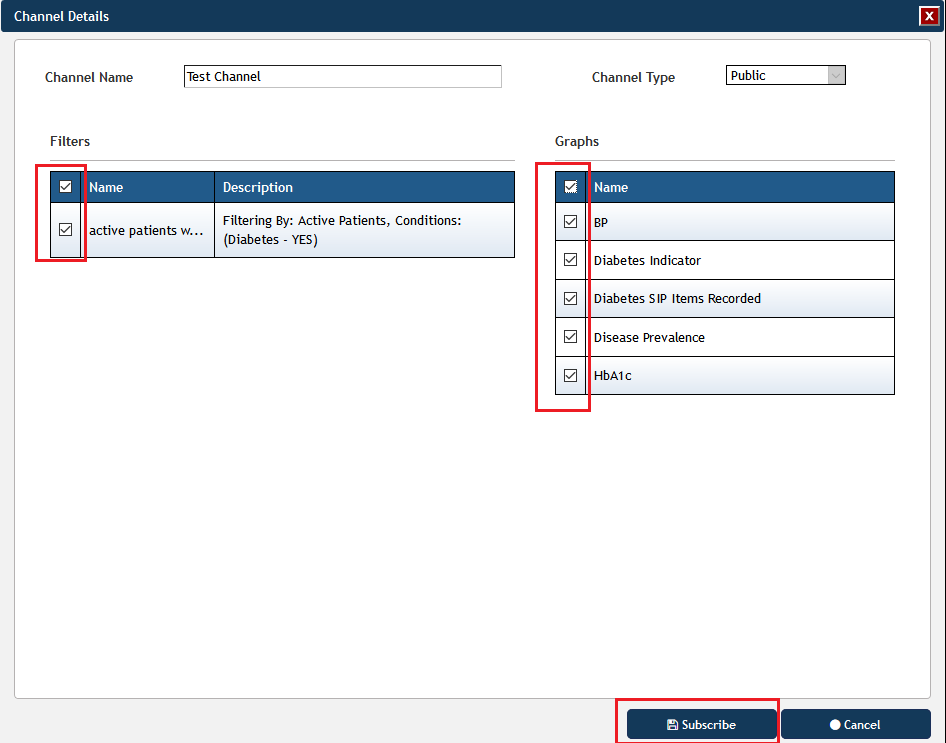 The new channel is now listed under your 'Subscribed' tab and you can connect to it to see the data from the other organisation(s).