Any activity using the 'send to' function will be logged and the log is accessible under Tools/Send Data History. The history is presented in a new window and will show successful as well as unsuccessful attempts. This can be used for trouble shooting and provides a record for the clinic. The history shows which data file was sent, when, where and by who.


Figure 13: Send Data History
 
PAT CAT provides a similar function, displaying the uploaded data extracts with date time of the upload. This enables you to check if your data has been successfully uploaded from Classic CAT. To access the information log on to PAT CAT and click on the "Upload" button, then on the "Extract History". The Request Queue shows ongoing data imports and the Request History displays all uploads from this practice.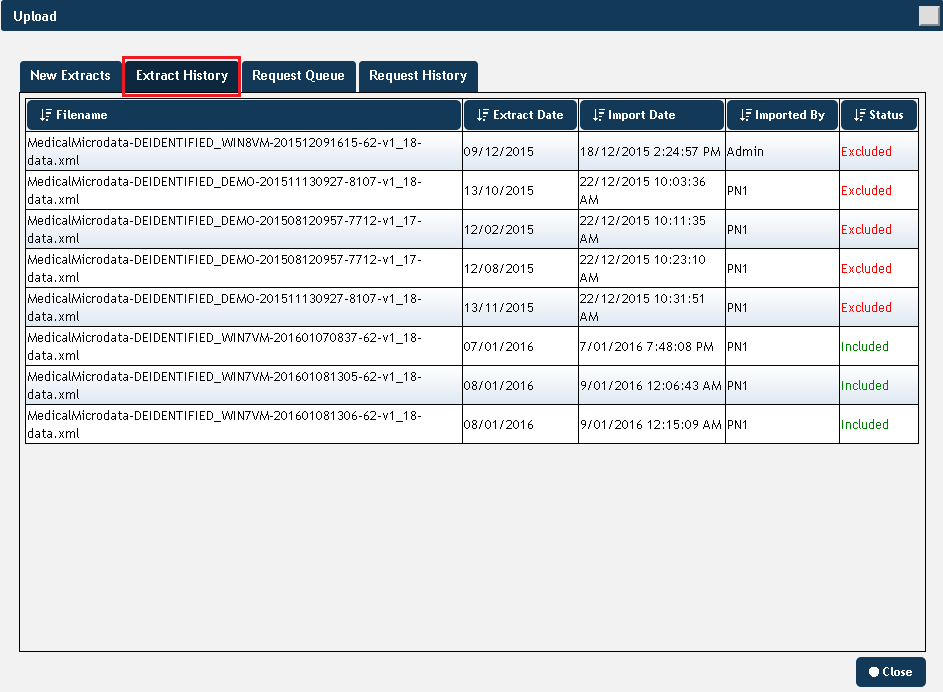 Figure 14: Extract History